Hire Cheapest Swindon Taxi To/From London – Save Up to 50 % On each Booking
Looking For A Taxi Transfer To/From Swindon To London UK? MiniCabRide is the Leading Swindon To London Taxi Transfer Services Company in UK, Call us +442070050090.  A Taxi Transfer from Swindon to and from London with MiniCabRide will take approximately 1 hour 50 Minutes to 2 hour 20 Minute through M40. Swindon To London Transfer will cost approximately £152 for a normal saloon car which can carry 4 passengers 2 check-in luggage's and 2 hand luggage. The total mileage under traffic will be 80.3 miles. We provide a plethora of various fleets so that you can choose the best one according to your preference and needs. Our 24/7 customer support reflects our commitment to provide you with the proper assistance whenever you need it. Our motto is to make your journey comfortable and safe. Since we value individual needs, you will find your best ride with us.
Londoners Favourite Ride-Hailing Minicab Company
How to book a Swindon To London Taxi Transfer from MiniCabRide?
Keeping in line with MiniCabRide philosophy of offering a hassle-free experience to every customer, we have made sure the booking experience should reflect the same. We offer multiple options through which a customer can Swindon To London Taxi transfers so that anybody can do the same from the comfort of their home or office, the various booking channels are :
One can book our service by giving a call on +442070050090
Emailing us on info@minicabride.com with details of the pickup point and your contact details so that the team can make the necessary arrangement.
If one is comfortable doing online, can visit us on minicabride.com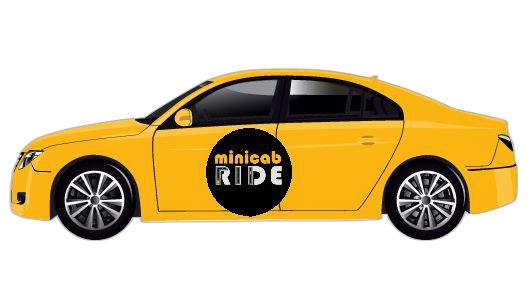 Up To 50% Cheaper Than Other Minicab Companies
How Much is Taxi From Swindon To London ?
From Swindon To London , it will cost £119.00 for 4 seat Saloon car,If you will Choose a car For Up to 4 People then Price Will be vary. It depends on your luggage and pickup time. Airport Tolls And GST Collected As Per Terms.
How Can I pay For My Journey?
You can pay for your booked journey by debit or credit card online directly on our website or via a payment link. Payments processed on the website are made at the time of booking.
How long does it take to get from Swindon To London?
Average journey time 1 hour 10 minutes. It takes around 1 hour 50 Minutes by Private Hire and Taxi Transfer from Swindon to London, The total mileage under traffic will be 80.3 Miles.
How Far is Swindon From London ?
80.3 Miles,  travelling from Swindon to London cover a distance of around 80.3 Miles By Saloon Cars With MinciabRide.
Can I Book A Child or A Baby Car Seat
Yes, You can Book A Child or a Baby Seat please make note of the request in the 'comments" section. Please ensure you have checked out local laws for child restraint seats and are following or contacting us via live chat before making any booking.
What Is The Best Way To Get From Swindon To London?
The Best way to get from Swindon to London is to train which costs £20 – £70.   for one Person if you are in Group and more than one Member then Private hire or Taxi Transfer is the Best Way To get airport which cost only £119 For Normal Saloon cars which can carry 4 passengers 2 check-in luggage's and 2 hand luggage.