Hire Cheapest Worthing Minicabs Services Company – Save Up to 50 % On each Booking
Looking For Worthing Taxi Transfer Company in York, UK? MiniCabRide is the Leading Worthing Minicab Services Company in Your, UK, Call us 00442070050090.
Worthing town is situated in West Sussex, England. It lies at South Downs' foot, 10 miles away from Brighton. Its location along the coast offers lots of outdoor activities, nice weather, and good healthcare quality; it is considered a nice place to live and a lively destination for entertainment shops and eats. Minicab Ride would be the best option for you if you're looking for the most convenient Worthing Minicab services in the town. We offer a variety of fleets from which you can select the finest one for your preferences and requirements. We are dedicated to saving you time and money by providing the best ride that meets your travel needs. Minicab Ride also allows you to hire a cab online. Our commitment to providing you with professional assistance whenever you need it is reflected in our 24/7 customer support. Our goal is to make your experience as pleasant and safe as possible. You will find the greatest ride with us because we value unique demands. Because our drivers are dependable and professional, you will undoubtedly enjoy your ride and arrive at your final destination safely and on schedule. It's our job to figure out what you need, and we're excellent at it.
Why Use MinicabRide For Worthing Minicab Services?
✓ No flight delay charges are added. We are always keeping an eye on the flights and organize our service likewise for the comfort of our respected clients.
✓ Enjoy 30 minutes of free waiting time for airport pickup and 20 minutes for house pickup.
✓ Up to 50% Cheaper Than From Another Private Hire Company.
✓ Free Meet & Greet Services & Fixed price. There are no hidden charges in the quotation. Enjoy a transparent minicab transport service.
✓ Latest vehicles with extremely hygienic internal ambiance.
✓ Well-mannered and attentive drivers to ensure a hassle-free, comfortable and safe journey.
✓ We are open 24X7, 365 Days for the service throughout the year.
✓ Only £10 surcharge for 30 minutes car parking.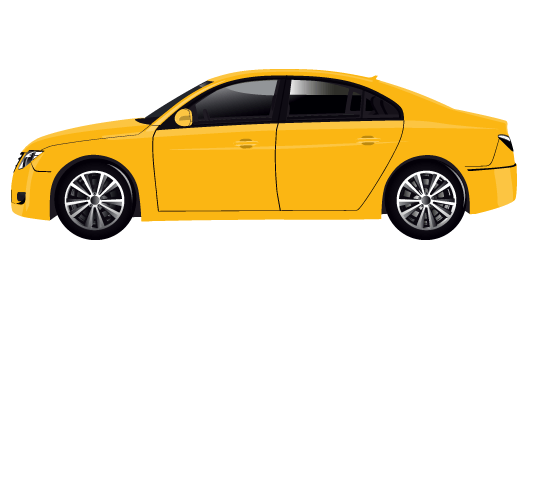 How Much does A Minicab Cost From Worthing To Airports?
Our airport transfer service to and from Worthing City is something we are proud of. A customer happens to pay a minimal fee for the service, irrespective of the time the service is booked for. The applicable rate for any transfer booked for any of the International airports is as follows
*The aforementioned Worthing Minicab prices are approximations from December 2017 onwards. MiniCabRide fares depend upon the route, distance rate allocated by the MiniCabRide, and the total time of the journey. For further queries, please do not hesitate to contact us.
*Every Airport pickup to this airport is subject to the Airport pickup parking fee of £10 to cover up to 30 minutes of car parking, which will be added to the fare automatically by the website.
How to book a Worthing Minicab Transfer from MiniCabRide?
Keeping in line with MiniCabRide philosophy of offering a hassle-free experience to every customer, we have made sure the booking experience should reflect the same. We offer multiple options through which a customer can Worthing minicab transfers so that anybody can do the same from the comfort of their home or office, the various booking channels are :
One can book our service by giving a call on 0044 2070050090
Emailing us on info@minicabride.com with details of the pickup point and your contact details so that the team can make the necessary arrangement.
If one is comfortable doing online, can visit us on minicabride.com