Hire Taxi To and From London City Airport At Fixed Price 
Looking for an affordable and comfortable London City Airport Taxi Transfer? MiniCabRide is here to serve you beyond your desires. Nowadays everyone is in hurry and want to be their journeys without any problem then you come to the right place, there is no need to search for any further transportation this will also take your time. We have 5 years experience in London City Airport taxi  Transfer and private minicab business. Imagine your journey being done in a very elegant and comfortable environment. It's too good to be true? MiniCabRide has a very advanced booking system so our customers book their trips in a very simple way. You can now very easily book a trouble-free London City Airport transfer service (Heathrow, Luton, Gatwick, Stansted, Southend Airport) via MiniCabRide's well systematic online platform and be assumed by the perks of a high-end private minicab transport service from anywhere in the United Kingdom. How suitable it will be when you can travel with style via the London City airport Taxi service at an affordable price? MiniCabRide's private transfer is always here to serve you in a very elegant way airport transfer service to and from any area in the United Kingdom. It is the MiniCabRide's very transparent London city airport Taxi & minicab service that our clients trust on us and recommends others. Over the years, we have developed an outstanding airport Taxi minicab transport service for those who want a trouble-free Journey to and from any location to the London City Airport. We do not charge anything extra from you and keep our quotations absolutely transparent to sustain trust and loyalty.
Trusted and Reliable London City Airport Transfer Services
MiniCabRide is a trusted and reliable London City airport transfer services company in London, United Kingdom. We offer a variety of transfer services to and from London City Airport, including door-to-door, hotel, seaport, and station transfers. Our team of professional drivers is dedicated to providing safe, comfortable, and efficient transportation to our clients.At MiniCabRide, we understand the importance of timely and reliable airport transfers. That's why we offer a 24/7 service, so you can book your transfer at any time of the day or night. Our drivers are knowledgeable about the best routes to take and are equipped with the latest GPS technology to ensure that you arrive at your destination on time. Plus, with our competitive pricing and commitment to customer satisfaction, you can trust MiniCabRide for all your London City airport transfer needs.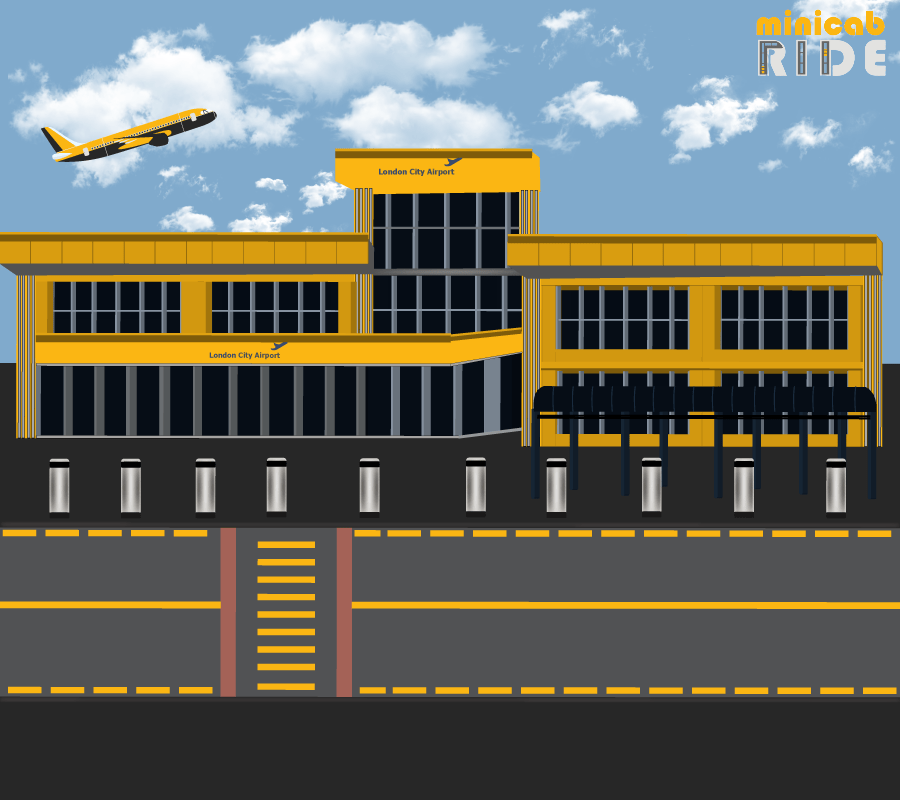 Our Easy Online Booking System
Our London City Airport transportation services
At MiniCabRide, we understand that traveling can be stressful, especially when it involves airport transfers. That's why we take pride in providing our clients with exceptional London City Airport Taxis & Transfers that are not only reliable but also affordable. We believe that customer satisfaction is paramount, and we go above and beyond to ensure that our clients receive the best possible service. Our team of experienced drivers is dedicated to making your journey as smooth as possible. We understand the importance of punctuality, and we always arrive on time to pick you up from your location and drop you off at the airport. With MiniCabRide, you can rest assured that you will arrive at the airport in plenty of time for your flight. So, whether you're traveling for business or pleasure, you can trust us to provide you with a stress-free and comfortable journey. Our outstanding airport minicab service covers all the utmost airports, cruise ports, and train stations in London City. You can now easily book MiniCabRide's minicab airport transfer service to and from any desired location very easily in the United Kingdom. This is a highly favorable gesture to show our appreciation for choosing us to serve you. Book today with MiniCabRide and experience your journey more than just a transfer…
Flight Monitoring Services
Our advanced Flight Monitoring and GPS Tracking systems, we guarantee prompt and efficient pick-up and drop-off services to all our passengers. We understand the importance of timely transportation, especially for those travelling to and from London City Airport. That is why we request flight details from our passengers, so we can track the flight and adjust their schedules accordingly. Our Flight Monitoring system allows us to keep track of any changes in flight schedules, including delays and cancellations.  we can ensure that our drivers are always on time, even if your flight is delayed or rescheduled. Additionally, our GPS Tracking system enables us to locate our drivers in real-time, allowing us to provide accurate and up-to-date information on their estimated time of arrival. With MiniCabRide, you can rest assured that you will always arrive at your destination on time and in style.
Meet & Greet Services
Meet and Greet services at London City Airport are an exceptional amenity that we take great pride in offering to our passengers. With our pre-booked MiniCabRide services, passengers can enjoy a hassle-free experience upon arrival at the airport. Our drivers are well-versed in navigating the airport and will be waiting for you at the designated meeting point, holding a sign with your name on it. To ensure a seamless experience, our drivers will track your flight and monitor any delays or changes in schedule. This way, you can rest assured that your driver will be waiting for you upon arrival, regardless of any unforeseen circumstances. Our Meet and Greet services are available at low rates, making them an affordable option for passengers seeking a stress-free arrival experience at London City Airport.
Baby Seat
Going on a vacation with family can be a fun and exciting experience, but it can also be stressful, especially when you have a baby or an infant with you. At MiniCabRide, we understand the importance of keeping your little ones safe and comfortable during the ride. That's why we offer free baby seats to families and couples with infants and babies. Our baby seats are designed to provide maximum safety and comfort for your little ones. They are made of high-quality materials and are thoroughly cleaned and sanitized after each use. With our baby seats, you can rest assured that your baby is secure and protected throughout the ride. So, whether you are going to the airport, a theme park, or just exploring the city, MiniCabRide has everything you need to make your ride a memorable one.
Reasons for choosing MiniCabRide's London City Airport Transfer Services:
No flight delay charges are added. We are always keeping an eye on the flights and organize our service likewise for the comfort of our respected clients.
Enjoy 30 minutes of free waiting time for airport pickup and 20 minutes for house pickup.
Fixed price. There are no hidden charges in the quotation. Enjoy a transparent minicab transport service.
Latest vehicles with extremely hygienic internal ambiance.
Well-mannered and attentive drivers to ensure a hassle-free, comfortable and safe journey.
We are open 24X7 for the service throughout the year.
Only £8 surcharge for 40 minutes car parking.
How Much A Taxi Cost From London City Airport To All London Airport?
Our airport transfer service to and from London city airport is something we are proud of. A customer happens to pay a minimal fee for the service irrespective of the time the service is booked for. Our London City Airport Taxi Price for any transfer booked for any of the International airports are as follows
*The aforementioned London City Airport Taxi prices are approximations from December 2017 onwards. Minicab fares depend upon the route, distance rate allocated by the Taxi Company, and the total time of the journey. For further queries, please do not hesitate to contact us.
*Every pickup from the airport is subject to £6 of Parking charges to cover up to 30 minutes of the car park. (This is airport charges as we provide free meet & greet service however airport parking is only for pickup from Airport).
Other London Airport We Cover
Welcome To Us
We created our Minicab to help you to find the most dependable and highest quality Minicabservices, anytime and anywhere. All our drivers are uniformed and fully licensed.
What are you waiting for ?