Aberdeen International Airport is located in the Dyce suburb of Aberdeen, Scotland, approximately 5.8 miles northwest of Aberdeen city center.If You are traveling to Scotland For Tour and business, MiniCabRide will make sure you get to Aberdeen Airport on time. Don't worry about trains and buses, or driving your own car – take all the stress out of the first part of your journey by booking a Aberdeen Airport Taxi with us.
Getting to and from Aberdeen Airport
MiniCabRide is a UK's leading airport minicab Transfer Company and specialized in Aberdeen airport minicab transfer, Our fleet cars can carry up to 8 passengers and if needed we have extra baggage trailers so to carry golf clubs. We offer Our Minicab Services both to the hotel, to the golf course in Fife/Tayside, and other onward destinations. We also cover transfers to UK's other airports Like Heathrow, Gatwick, Birmingham, Manchester, Luton, East Midlands, Stansted, and London city airport.
At MiniCabRide, we strive to provide the highest quality of Aberdeen Airport taxi service with Meet & greet Services. Our team of experienced drivers are friendly, reliable and safety-conscious professionals who strive to give each customer a comfortable, stress-free journey. We understand that travelling can be stressful and time-consuming and that's why we work hard to ensure that our customers have a hassle-free journey to and from the airport. We offer a range of vehicles to suit your individual needs We Also Provide Fand we're proud to offer competitive rates for all our services. We are committed to providing the best customer service and we are constantly looking for ways to improve our service. By using the latest technology, we can track your journey from the moment you book and keep you updated in real time. For more information or to book a taxi, please don't hesitate to get in touch. We look forward to hearing from you.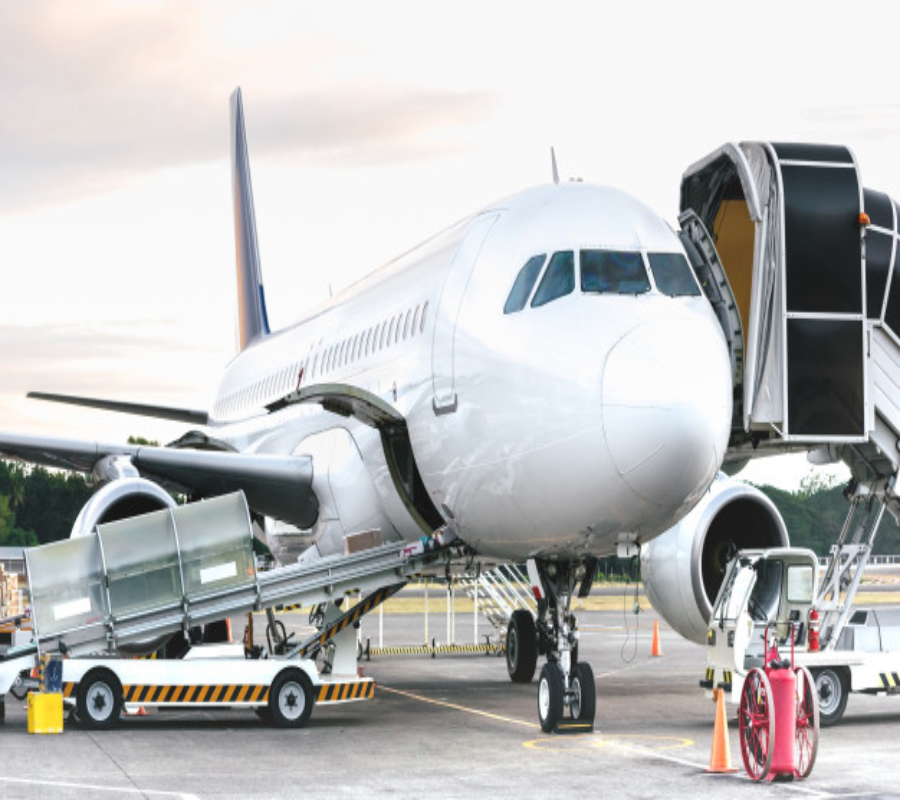 Our Fleet
We have Wide Range Of Fleets From Saloon To 16 Seater MPVs For Full Fill Your Needs, Our UK fleet is fully compliant with Transport for London's new Ultra-Low Emission Zone (ULEZ).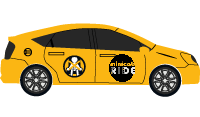 Toyota Prius, VW Passat or similar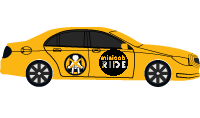 E class Mercedes or similar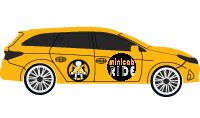 Estate
VW Passat, Toyota Auris or similar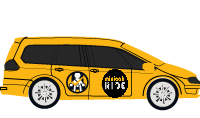 MPV6
Ford Galaxy, VW Sharan or similar
8 seater
Mercedes Viano or similar
What Makes Our Aberdeen Airport Taxi Service Best?
At MiniCabRide, we believe that our team of experienced drivers is what sets us apart from other Aberdeen airport taxi services. Our drivers are not only highly skilled and knowledgeable about the area, but they are also friendly, reliable, and safety-conscious professionals who prioritize their passengers' comfort and safety above all else. Our advanced Flight Monitoring and GPS Tracking systems, we guarantee prompt and efficient pick-up and drop-off services to all our passengers. We understand that travelling can be a stressful and time-consuming experience, which is why our drivers go above and beyond to provide each customer with a comfortable, stress-free journey. Whether you're travelling for business or pleasure, our drivers will ensure that you arrive at your destination on time and in style. So sit back, relax, and let MiniCabRide take care of all your transportation needs.
Why you should hire Aberdeen Airport Taxi?
When it comes to hiring a taxi, you want to ensure that you are getting the best service possible. That's where MiniCabRide comes in. We offer the best taxis from premium car brands, ensuring that you travel in style and comfort. Our fleet of vehicles is well-maintained and regularly serviced, so you can rest assured that you are travelling in a safe and reliable vehicle. At MiniCabRide, we take the safety of our customers seriously. That's why we work with certified local taxi companies and vet every driver on our website in advance. This means that you can trust the drivers we provide to get you to your destination safely and efficiently. Going on a vacation with family can be a fun and exciting experience, but it can also be stressful, especially when you have a baby or an infant with you. At MiniCabRide, we understand the importance of keeping your little ones safe and comfortable during the ride. That's why we offer free baby seats to families and couples with infants and babies. With MiniCabRide, you will reach your destination in no time at all, without having to worry about the quality of the service you receive. So why not choose MiniCabRide for your next taxi journey?
How Much will a taxi Cost From Aberdeen Airport To And From All London Airport?
Our airport transfer service to and from Aberdeen Airport is something we are proud of. A customer happens to pay a minimal fee for the service irrespective of the time the service is booked for. The applicable rate for any transfer booked for any of the International airports are as follows
*The aforementioned Aberdeen Airport Minicab prices are approximations from December 2017 onwards. Minicab fares depend upon the route, distance rate allocated by the Minicab Company, and the total time of the journey. For further queries, please do not hesitate to contact us.
*Every pickup from the airport is subject to £6 of Parking charges to cover up to 30 minutes of the car park. (This is airport charges as we provide free meet & greet service however airport parking is only for pickup from Airport).
Why Choose MiniCabRide Ltd. ?
All our drivers are polite, courteous, on time and on budget. We strive to be the best in our field and focus heavily on building long lasting relationships with our clients. We are a 24*7 and 365 days operator so you can rest assured that any need of yours would be handled at any point of the day. We are More Than A Minicab Transfer Company , We are Minicabride..!!
Smart And Reliable
We wouldn't still be in business if we weren't reliable! For 25 years we have built a client base based on reliability
Fully Licenced
Rest assured that we hold all the correct licences and strictly adhere to all governing bodies requirements.
Fixed Pricing
We pride ourselves on providing competitive quotes and pricing.
Guarantee Services
We get you to your destination as fast as it is legally required. We never rush or cut any corner.
Safety
Paramount to our business we strive to be as safety conscious as our business allows. Nothing is more important to us.
High Quality
Fully serviced and luxurious motors and polite drivers for the maximum experience.
Frequently Asked Question and Answers About Aberdeen Airport Transfers
Q: How do I book a taxi with MiniCabRide to Aberdeen airport?
A. We offer multiple options through which a customer can a Aberdeen Airport Taxi  transfers, which includes :
One can book our service by giving a call on 02070050090 
Emailing us at info@minicabride.com with details of the pickup point and your contact details so that the team can make the necessary arrangement.
If one is comfortable doing online, can visit us on https://minicabride.com/
Q: What happens if my flight is delayed or cancelled?
A: If your flight is delayed or cancelled, please inform us as soon as possible. We will do our best to accommodate any changes to your travel plans and reschedule your taxi booking accordingly.
Q: Can I book a taxi for a group of people?
A: Yes, we offer a range of vehicles to accommodate groups of all sizes. Simply select the appropriate vehicle during the booking process and let us know how many passengers you will be traveling with.
Q: Can I book a taxi for a specific time and date?
A: Yes, you can book a taxi with MiniCabRide for a specific time and date. Simply enter your preferred travel details during the booking process, and we will confirm your reservation.
Q: Is there a customer support team available to assist me?
A: Yes, we have a dedicated customer support team available 24/7 to assist you with any queries or concerns you may have. You can contact us by phone, email, or live chat.
Q: How can I pay for my taxi booking with MiniCabRide?
A: We offer several payment options, including credit or debit card, PayPal, or cash. You can choose your preferred payment method during the booking process.
Q: Are your taxis licensed and insured?
A: Yes, all of our taxis are fully licensed and insured to provide a safe and reliable service to our customers.
Q: Do you offer airport pickup and drop-off services?
A: Yes, we offer both airport pickup and drop-off services. Our drivers will meet you at the airport terminal or your chosen pickup location and assist you with your luggage.
Q: What if I need to cancel my taxi booking?
A: If you need to cancel your taxi booking, please contact us as soon as possible. We have a flexible cancellation policy, and we will do our best to accommodate any changes to your travel plans.
Save 10% & Hire Reliable Minicabs For Your Business
If you are interested in setting up business accounts with MiniCabRide, please give us a call, send us an email at info@minicabride.com, or set up Your Business Account Online and save up 10% With us .