Book the best Gatwick To London Taxi Transfer
The Gatwick Airport is the busiest in the UK after Heathrow Airport. Located in Crawley, West Sussex, this airport records the footsteps of thousands of passengers every day. it has Two terminals, Gatwick South Terminal, and North terminal. When traveling From Gatwick Airport To London, Central London lies 38.7 From Gatwick Airport. MinICabRide is one of the most enormous Gatwick Airport TO London minicab operators in the United Kingdom. A 24-hour service that caters to all types of transfer requirements from airports to neighborhoods around London, powered by an extensive fleet of vehicles to meet personal and group transfer requirements. Besides these, our team of efficient and trained drivers is always there to help you while using our services. The team is well equipped with the latest updates on airline timelines so that you miss any fight and an advanced GPS navigation system so you don't need to call them repeatedly to reach your pick-up area. Our Gatwick Airport To London Minicab transfer service is always a click away from you. Our team of drivers and vehicle fleet is always there is cater to your requirements 24*7 and 365 days a year.
Reliable & Affordable Gatwick To London Taxi Transfer
MiniCabRide offers Affordable Gatwick Airport London Minicab Services, which is way better than public transport. All you have to do is Book Online and select one of the cheapest Airport transfer services for your destination. Moreover, you can select Our Any Fleet from their list of Luxury cars, Hatchbacks, Sedans, Minibuses, etc. as per your mood and need. Our Fleets are all well-insured and cleaned and have the latest gadgets and tools to keep you entertained and safe till you reach your port. Our Professional Driver has consistently been rated to be extremely polite, helpful and well versed with the road which is the most significant advantage over public transports. After all, a professional driver will permanently relieve us from travel tension and let us focus on London's picturesque.
Our Fleet
We have Wide Range Of Fleets From Saloon To 16 Seater MPVs For Full Fill Your Needs, Our UK fleet is fully compliant with Transport for London's new Ultra-Low Emission Zone (ULEZ).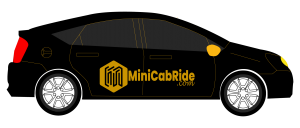 Toyota Prius, VW Passat or similar

E class Mercedes or similar

Estate
VW Passat, Toyota Auris or similar

MPV6
Ford Galaxy, VW Sharan or similar

8 seater
Mercedes Viano or similar
Looking for the best Gatwick Airport To London Transfer
When you look forward to finding the best Gatwick Airport to London Taxi Transfer services, you must make your ultimate effort to get the perfect and reliable one. You have to take the proper steps to discover their years of experience, which can help you get an excellent idea. When you look forward to the best Gatwick Airport to London minicab transfer service, you have to consider whether it would be possible to get lots of facilities out of it. You can opt for MiniCabRide, which it can make your travel a comfortable one. It is possible to find that your journey has become memorable. We have the best drivers, who are pretty professionals, and they know how to take the shortest route to make it possible to reach your destination at the right time. So, getting the ultimate comfort and luxury would be possible with your reasonable effort. We always promise to provide you with a wide range of fleets where you can select cars. You can also find it relatively cost-effective, which would never lead to burning a hole in your pocket. So, with your best quote, it would be possible to get 100% satisfaction where you can feel glad of your choice. Once you connect with us, you can always expect to get the perfect services.
Travel From Gatwick Airport to London Transfer
If you are traveling from Gatwick Airport to London, the last thing you want is to be burdened with stress and hassle. At MiniCabRide, we understand the importance of a smooth and comfortable journey. We proudly offer our specialist service to ensure you arrive at your destination in good time and grand style. With our reliable and professional taxi service, you can trust that your journey from Gatwick Airport to London will be seamless and enjoyable. Our team of experienced and courteous drivers is well-versed in navigating the bustling streets of London, ensuring that you reach your destination efficiently and without any unnecessary delays. Whether a business traveler seeking a good impression or a leisure traveler seeking a comfortable ride, our well-maintained vehicles will provide you with the utmost comfort and luxury. Say goodbye to the stress of public transportation or the uncertainty of finding a reliable taxi, and let MiniCabRide take care of your transportation needs.
What will you get from our Gatwick To London Taxi Transfer Services With us?
Fixed-rate for any transfer is one of the key USPs of the service, making it a service that fits into everybody's wallet.
30-minute free waiting period is one of the unique features offered by Gatwick Airport To London Minicab Transfer booked with MiniCabRide. It makes it one of the most competitive facilities other operators offer.
Meet and greet is a crucial service component at zero cost for customers who book a Gatwick Airport To London Minicab transfer with MiniCabRide.
The service is known for maintaining hygiene and following the highest standards of cleanliness.
Our driver partners are the backbone of our services. They are not only well-trained but also trustworthy.
The service is designed in a way to match both personal and business requirements.
Payment can be made through either card or cash. To ensure a seamless journey experience, you can pre-pay before your trip or settle the payment with the driver using the in-car payment terminal via card. Alternatively, you may also pay in cash once your journey ends.
In addition to our fleet of conventional vehicles, we also boast a selection of fully electric cars. Notably, these environmentally friendly vehicles have successfully covered a remarkable distance of over 3,000,000 miles.
We Are Up To 60% Cheaper From London Black Cabs And Other Minicab Company
How Much Will A Taxi Cost From Gatwick Airport To London Airports?
Here is the list of our estimated prices for Taxi to and From Gatwick Airport To Other London Airports*
*The aforementioned Gatwick Airport Minicab prices are approximations from December 2017 onwards. MiniCab fares depend upon the route, distance rate allocated by the MiniCab Company, and the total time of the journey. For further queries, please do not hesitate to contact us.
*Every pickup from the airport is subject to £5 of Parking charges to cover up to 30 minutes of the car park. (This is airport charges as we provide free meet & greet service; however, airport parking is only for pickup from the Airport).
*Every journey is subject to £2 of the booking fee.
Why Choose MiniCabRide Ltd. ?
All our drivers are polite, courteous, on time and on budget. We strive to be the best in our field and focus heavily on building long lasting relationships with our clients. We are a 24*7 and 365 days operator so you can rest assured that any need of yours would be handled at any point of the day. We are More Than A Minicab Transfer Company , We are Minicabride..!!
Smart And Reliable
We wouldn't still be in business if we weren't reliable! For 25 years we have built a client base based on reliability
Fully Licenced
Rest assured that we hold all the correct licences and strictly adhere to all governing bodies requirements.
Fixed Pricing
We pride ourselves on providing competitive quotes and pricing.
Guarantee Services
We get you to your destination as fast as it is legally required. We never rush or cut any corner.
Safety
Paramount to our business we strive to be as safety conscious as our business allows. Nothing is more important to us.
High Quality
Fully serviced and luxurious motors and polite drivers for the maximum experience.
Free Meet & Greet Services With Live Flight Monitoring
How to book a Gatwick to London Taxi Transfer from MinicabRide?
We offer multiple options through which a customer can a Gatwick Airport To London minicab transfers, which include:
One can book our service by giving a call on 02070050090 
Emailing us at info@minicabride.com with details of the pickup point and your contact details so that the team can make the necessary arrangements.
If one is comfortable doing it online, you can visit us at https://minicabride.com/
Transfer from Gatwick Airport To London by Taxi:
A Taxi Transfer from Gatwick Airport to/From London with MiniCabRide will take approximately 40 to 1 hour 10 minutes. Gatwick Airport To London Transfer will cost approximately £80.00* for a normal saloon car, which can carry 4 passengers, 2 check-in luggage, and 2 hand luggage. The total mileage under traffic will be 27.6 miles; we are the leading UK Minibcabs and Private hire company in the United Kingdom.
Frequently Asked Questions and Answers (FAQs) By Customers
How much is a taxi from Gatwick Airport to London?
A Taxi Transfer from Gatwick Airport to and from London will take approximately 55 minutes to 1 hour and 05 minutes, and the journey is 28.4 Miles through M23 and A23. The trip will cost approximately £80.00* for a standard saloon car (Toyota Prius or similar), which can carry 4 passengers, 2 cabin sizes, and 2 Suitcases. 
Is it easy to get a taxi from Gatwick?
It is easy to get a taxi or private hire at Gatwick Airport. There are taxi drop-off and pick-up points at both the south and north terminals to the check-in desk.
Is the cost of a London Gatwick airport taxi per person?
All taxi or London Gatwick private hire prices are based on each vehicle, not per person. The minimum no of passages per vehicle is 4, and 4 luggage boxes with a car.
How do I get from Gatwick Airport to downtown London?
Suppose you are traveling from Gatwick Airport to London. In that case, you can choose three modes of transportation: take the bus from Gatwick Airport or take the train from Gatwick Airport station to London Bridge. The last and very comfortable option is hiring a private hire or Gatwick to London taxi.
What is the cheapest way to get from Gatwick Airport to London?
If you are single or two-person, the cheapest way is the bus at about £10 – £20 per person and after that, train or subway at a cost £20– £ 60 per person but if you are in a group or more than three people with a lot of luggage and stuff then hire private taxi is the best way to reach your destination in comfort way, it guaranty they provide the professional driver with additional services which are not offering by other transportation modes. You can also pre-book 6-seater, 7-seater, and 8-seater taxis to Gatwick Airport With MiniCabRide.
What Will be Good Public Transport or Gatwick To London taxi?
If you are traveling between Gatwick Airport and London, Public Transport will be Good because it's the cheapest option for a single person without any luggage or other stuff. If you are traveling with 3 or more passengers, Gatwick To London Private hire will be a Good Option. Then it will be cheaper than Public Transport, or it will be a comfortable and reliable journey.
How long does it take from Gatwick Airport to London?
The trip duration from Gatwick Airport To London will vary depending on the method of transportation. Therefore, the fastest would be by Private taxi, about 55 minutes, followed by the bus at 1 hour and the train/subway, which will take about 1 hour and 20 minutes. The total mileage under traffic will be 28.4 miles, depending on the route.
Is it better to Pre-book a taxi?
Yes, there are many benefits of pre-booking a taxi or private hire, if you book a taxi or private hire in advance, it means your taxi and private hire will reach before the time the destination, So pre-booking a taxi is very beneficial for every traveler.
Do you charge extra for debit or credit card payments?
No. There is no additional cost for paying by debit or credit card. MiniCabRide ltd is a fixed-price Gatwick airport to London Transfer Company
Is there a train direct from Gatwick to London?
>No, there is No Direct train between Gatwick Airport to London. You can take a train from Gatwick Airport station to London Bridge station followed by Thameslink towards Bedford; after that, you must take a private hire or taxi to reach your destination.
Gatwick Airport To London Route Map
Save 10% & Hire Reliable Minicabs For Your Business.
If you are interested in setting up business accounts with MiniCabRide, please give us a call, send us an email at info@minicabride.com, or set up Your Business Account Online and save up 10% With us .