MiniCabRide is a London Airport transfer company to assist with Dover Cruise Port to Heathrow Airport Minicab Transfer needs from main airports such as Heathrow Airports, Luton, Stansted, Gatwick Airports, Hotel and home as well. We offer Dover cruise Port Minicab transfer services to London airports and hotels in middle London. We offer a wide range of choices of vehicles and give high comforts at the airport terminal Minicabs from and Dover Cruise Port transfers.
30 mins parking included
30 mins waiting time included
Tracking of the ship and meet & greet added
Coverage for the whole UK for transfers to/from all London hotels and airports
Get special offers on transfers to/from all UK ends
We allow groups of up to 6 passengers along with their luggage
Executive cars are offered.
MiniCabRide 's Minicab Services are aimed to give the customer just the best Dover Seaport transfer car services. It is prime goal is to get better the end product that we sell with each and every Minicab transfer. The company is committed to making sure that you can get quality as well as trustworthy services between Dover Cruise Port and Heathrow Airport. It is important to decide on the best chauffeurs services. Don't wait anymore, book today and make sure that you find the top deals now!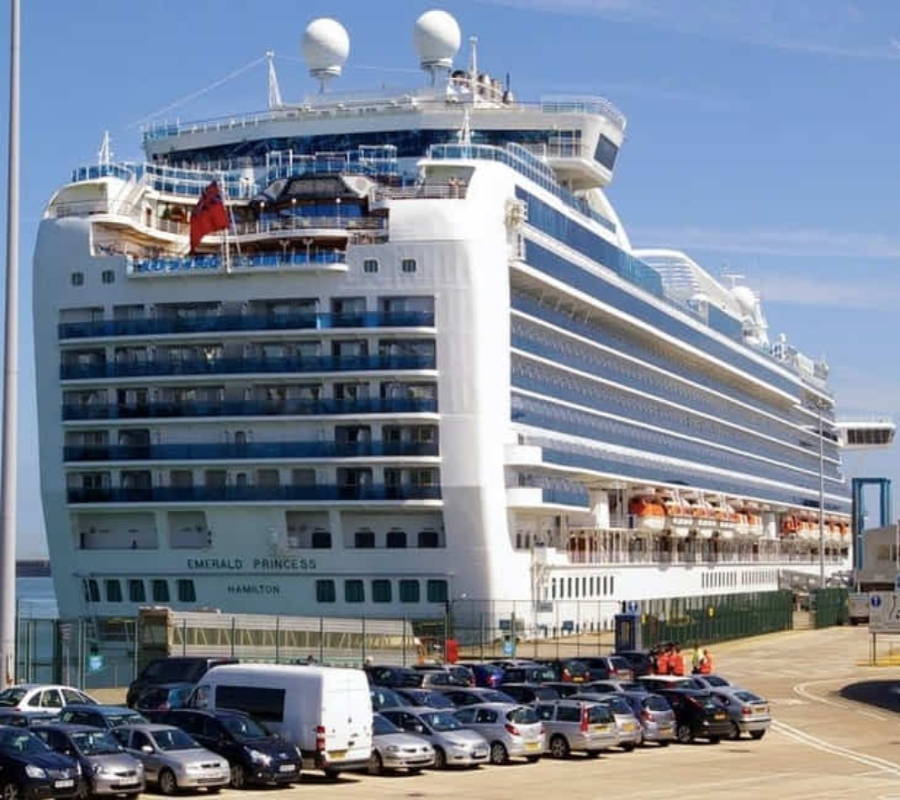 Our Easy Online Booking System
Hire Taxi from Dover Port to Heathrow Airport with MiniCabRide Company
Are you planning to travel from Dover Port to Heathrow Airport and looking for a reliable and comfortable transportation option? Look no further than MiniCabRide, a leading taxi company that offers top-notch taxi services from Dover Port to Heathrow Airport. MiniCabRide has been in the transportation industry for many years and has built a reputation for providing safe and reliable taxi services to its customers. With a fleet of well-maintained vehicles and a team of experienced and professional drivers, MiniCabRide is the perfect choice for your transportation needs. One of the biggest advantages of hiring a taxi with MiniCabRide is the convenience of booking a ride. You can book your taxi in advance through their website or by calling their customer service team. This ensures that you have a ride waiting for you when you arrive at the port, eliminating the need to worry about finding a taxi at the last minute. When you book a taxi with MiniCabRide, you can choose from a wide range of vehicles to suit your needs. Whether you are travelling alone or with a group, they have the perfect vehicle for you. Their fleet includes standard sedans, minivans, and minibuses that can accommodate up to 8 passengers.
Get The advantage of our Dover to Heathrow Airport Transfer Services
Another great feature of MiniCabRide is their GPS tracking system. This allows you to track your taxi in real-time, so you know exactly when to expect your ride. This is especially useful if your flight is delayed or if you are running late. The journey from Dover Port to Heathrow Airport is around 116 miles and takes around 2 hours and 30 minutes, depending on traffic conditions. With MiniCabRide, you can sit back and relax while their experienced drivers take care of the driving. Their drivers are familiar with the route and will take the quickest and safest route to get you to your destination on time. When you arrive at Heathrow Airport, your driver will drop you off at the terminal of your choice. This eliminates the need to worry about finding your way around the airport or lugging your luggage around. One of the biggest concerns for many travellers is the cost of taxi services. With MiniCabRide, you can rest assured that their prices are competitive and transparent. They offer fixed rates for the journey from Dover Port to Heathrow Airport, so you know exactly how much your ride will cost before you book.
Why You Should Hire Our Dover port to Heathrow Airport taxi transfer ?
In addition to their standard taxi services, MiniCabRide also offers a range of additional services to make your journey even more comfortable. These include meet and greet services, where a driver will meet you at the port or airport with a name board, and executive services, where you can hire a luxury vehicle and enjoy additional amenities such as free Wi-Fi and bottled water. MiniCabRide is committed to providing the best customer service possible. Their customer service team is available 24/7 to assist you with any questions or concerns you may have. They also offer a satisfaction guarantee, so you can book with confidence knowing that they stand behind their services.if you are looking for a reliable, comfortable, and affordable transportation option from Dover Port to Heathrow Airport, look no further than MiniCabRide. With their wide range of vehicles, experienced drivers, and excellent customer service, they are the perfect choice for your transportation needs. Now, easily look ahead with some of the top deals. Our ultimate aim is to always provide premium quality service to all of our customers in a very affordable range of packages We try our best efforts to smooth your Dover Cruise Port To Heathrow Airport Journey for you. Look for the quotes services now online!
How Much is A Taxi From Dover Port To London Airports?
Here is the list of our estimated prices for Taxi to/From Dover Cruise Port To Other Airports*
*The aforementioned  Dover Cruise Port Minicab prices are approximations from December 2017 onwards. MiniCabRide fares depend upon the route, distance, rate allocated by the MiniCabRide, and the total time of the journey. For further queries, please do not hesitate to contact us.
*The mentioned prices are subject to the business account booking, Please signup for business or personal account and book a discounted rate booking.
*Every Airport / Seaport Pickup booking is subject to the airport pickup £8 to £12 to cover the car park for meet & greet service and 30 minutes of free waiting will be added to the price.
*Every booking is subject to £10 Booking fee to cover the booking processing fee and transaction charges which will be added to the price.
Transfer from Dover Port To London Heathrow airport by Taxi:
A Taxi Transfer from London Heathrow Airport to and from Dover Cruise port with MiniCabRide will take approximately 01 hours 40 minutes to 1 hour 50 minutes. The Dover Cruise port To London Heathrow Airport Transfer will cost approximately £180* for a normal saloon car which can carry 4 passengers 2 check in luggage and 2 hand luggage. The total mileage under traffic will be 88.86 miles.
How To get dover port to London Heathrow Airport ?
Private hire Car and Minicabs like MiniCabRide is a best option for getting Heathrow Airport From Dover Port , We offer a convenient and stress-free way to travel from Dover Port to London Heathrow Airport. With a private hire service, you can rest assured that you will be met at the airport arrivals gate by a professional driver holding a sign with your name on it. This means you won't have to waste time searching for your ride or worry about hauling your luggage to the Uber pickup spot. Moreover, private hire services like MiniCabRide offer the added convenience of booking baby seats for children. This ensures that your little ones are safe and secure during the journey, giving you peace of mind as you travel to your destination. With a private hire service, you can sit back and relax, knowing that you are in good hands and that your travel needs are being taken care of.
How far is Dover Port to London Heathrow Airport?
the Distance Between Dover Port to London Heathrow Airport is 91.1 Miles Via M20 and M25 Road.
Dover Port To London Heathrow Airport Route Map
Welcome To Us
We created our Minicab & Private Hire to help you to find the most dependable and highest quality Minicab services, anytime and anywhere. All our drivers are uniformed and fully licensed.
What are you waiting for ?