Taxi from ilford to Stansted Airport Transfer at Cheap rate
Hiring a taxi from Ilford to Stansted Airport can be a stressful experience, especially if you're not familiar with the area or the different transportation options available. However, with MiniCabRide, you can book your taxi with ease and confidence, knowing that you're getting the best service at the best price. MiniCabRide is a leading taxi service provider in Ilford and surrounding areas. We offer a wide range of transportation options, including private cars, minibuses, and executive vehicles, to suit your needs and budget. Whether you're traveling alone or with a group, we have the perfect vehicle for you. One of the best things about MiniCabRide is our online booking system. You can easily book your taxi from Ilford to Stansted Airport on our website, and we'll confirm your booking within minutes. You'll also receive a confirmation email with all the details of your booking, including the driver's name, contact number, and vehicle details. This way, you can rest assured that your taxi will be on time and you won't have to worry about missing your flight.
Another great thing about MiniCabRide is our competitive pricing. We offer the best prices for taxi from Ilford to Stansted Airport, and we always strive to give our customers the best value for their money. We also offer discounts for regular customers and special promotions throughout the year, so make sure to check our website for the latest deals. MiniCabRide also takes the safety and comfort of our passengers very seriously. All our drivers are fully licensed, insured, and DBS checked, and they undergo regular training to ensure that they provide the best service possible. Our vehicles are also regularly maintained and serviced to ensure that they are in the best condition for your journey. In addition to our taxi service, MiniCabRide also offers a Meet and Greet service for our customers arriving at Stansted Airport. This service is perfect for those who don't want to worry about finding their way to the taxi rank or waiting for a taxi. Our driver will meet you at the airport's terminal, help you with your luggage, and take you to your destination in Ilford. MiniCabRide also offers a 24-hour service, so you can book your taxi at any time, day or night. We understand that flights can be delayed or canceled, and we're always ready to accommodate any changes to your booking. To sum up, MiniCabRide is the best option for hiring a taxi from Ilford to Stansted Airport. We offer a wide range of vehicles, online booking, competitive pricing, safe and comfortable transportation, and a 24-hour service.
Transfer from Ilford To Stansted Airport by Taxi:
A Taxi Transfer from Ilford to/From Stansted Airport with MiniCabRide will take approximately 47 Minute to 57 minutes. Ilford To Stansted Airport Transfer will cost approximately £22:00* for a normal saloon car which can carry 4 passengers 2 check-in luggage's and 2 hand luggage. The total mileage under traffic will be 18.00 miles With free Meet & Greet Service and No Hidden Cost. Our prices range from the budget-friendly Standard option to the 'best of class' Executive option for the passengers to suit their budget and needs. Minicabride is a  Leading London Train station Taxi transfer Company , Up to 50% Cheaper From Black cabs and Other Taxi Company, We Are More than Taxi transfer Company
How to book a Ilford To Stansted Airport Taxi Transfer from MinicabRide?
Keeping in line with UK's best Minicab  philosophy of offering a hassle-free experience to every customer, we have made sure the booking experience should reflect the same, We offer multiple options through which a customer can a Ilford Station To Stansted Airport Taxi transfers, which includes :
One can book our service by giving a call on 02070050090 
Emailing us on info@minicabride.com with details of the pickup point and your contact details so that the team can make the necessary arrangement.
If one is comfortable doing online, can visit us on Minicabride.com , or download our app from the play store or apple app store
Our Fleet
We have Wide Range Of Fleets From Saloon To 16 Seater MPVs For Full Fill Your Needs, Our UK fleet is fully compliant with Transport for London's new Ultra-Low Emission Zone (ULEZ).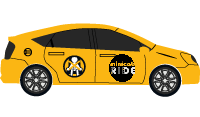 Saloon
Toyota Prius, VW Passat or similar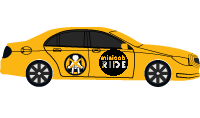 Executive
E class Mercedes or similar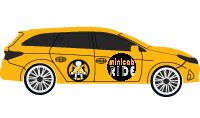 Estate
VW Passat, Toyota Auris or similar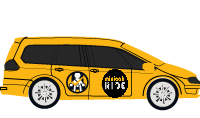 MPV6
Ford Galaxy, VW Sharan or similar
8 seater
Mercedes Viano or similar