Hire Taxi To/ From Gatwick South Terminal – Save Up To% With us  
Taxi To Gatwick South terminal is something that you have been looking on the internet today? You have landed on the right place! Airport transfers are crucial and heavily demanded services around the globe. Every single day, thousands of passengers travel to London From Gatwick South Terminal There is a high demand for Airport Minicab services from passengers coming from Gatwick airport or going towards the airport. Making a significant difference at Gatwick airport transfer, MinciabRide Ltd is here to make your airport travel simple and more comfortable. We offer free flight monitoring services and schedule your pick up automatically. For flights landing during the late hours of the night the only option to reach the city safely would be to hire a Taxi to Gatwick South Terminal. Our Professional Gatwick Airport Minicab drivers are well trained to handle all traffic situations and can also keep you entertained throughout your travel with interesting information. MinciabRide Ltd specializes in all London Gatwick airport transfers and has done for many years. Our Taxi to Gatwick South Terminal are the most popular ones in our services however passengers can be assured of a safe travel to all other airports in and out of London.
 Pick Up and Drop off From Gatwick South terminal
Our Taxi From Gatwick South terminal will get you and your loved ones straight to and from the airport terminal in the most hassle-free way possible at any time, and on any day in anywhere in London. Our easy-to-follow booking process means we do all the hard work for you. We have a range of airport Gatwick Minicabs to suit all travellers, including: private cars, Executive Cars services, disability access vehicles, Saloons and more Range Of Fleets . Whether you're getting picked up from, or taken to, the airport, If you're after a Gatwick Airport Minicab, Our Professional Driver will collect you from outside your door. If you've opted in to receive SMS updates, you will get a Minicab reminder of your pick up time. Please be ready at least 15 minutes before your departure time, and have your e-Ticket ready. Our drivers will happily assist with the loading and unloading of luggage. All vehicles are Clean And fitted with telephones and Live Tracing System, but will only use them when it is safe and legal to do so our airport Minicab service will get you there., so you can pick the best one. So whether you're after a Taxi from Gatwick south terminal or a comfy family-sized Gatwick Airport Minicab, we've got you covered. Your Taxi From Gatwick South Terminal Services guarantees a collection time, and we have a friendly 24-hour customer support team on hand to help.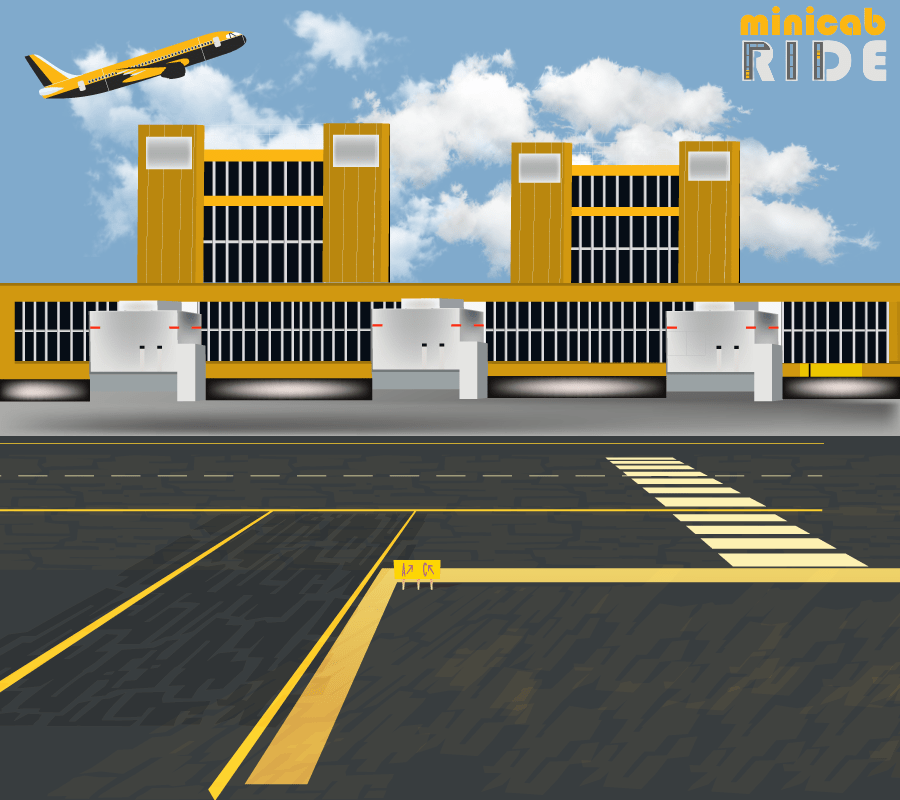 Our Easy Online Booking System
How to Get A Taxi For Gatwick South Terminal
It's possible to hire a Taxi to Gatwick South terminal from any destination in the area of London. MinciabRide Ltd is the Leading UK's London Minicab Operator, you can book airport transfers to and from Gatwick South terminal, but also in the rest of the London. We are London Local Minicab Services Provider. With quick and hassle-Free Booking System, you can Hire Our Minicab in advance or at the last-minute from any device. Take a Taxi From Gatwick South Airport and beat the queues for public transport and avoid train changes and delays. Our Professional Drivers drivers are always willing to help you with your.MinciabRide Ltd is a trustworthy UK Minicab & Private Hire that operates in London, providing reliable Minicab To Gatwick South Terminal at pretty competitive prices. They have at your disposal the following selection of vehicles: saloon cars, 8 Seater Hackney Wheelchair Accessible, 8 Seater Mini Buses and 7 Seater Hachney Wheelchair Accessible.To conclude with, when it comes to finding the most suitable Hire Taxi To Gatwick South Terminal services, you are more than welcome to get in touch with the representatives of MinciabRide Ltd. With their professional services, you can ensure the most comfortable leisure or business trip in Boston and in addition to this, you can save money. You shouldn't hesitate in getting in touch with the representatives of "MinciabRide Ltd if you want to find out more useful information and they will be more than happy to answer to all your questions. Having so many years in this demanding field, no wonder so many people opt for Minicab To Gatwick South Terminal for getting high standard and airport transfer services at pretty accessible prices. With their incredible dedication towards providing high class services, there is no doubt you won't get satisfied with the services provided by these professionals.
Why go with our Taxi To And From Gatwick South terminal?
MiniCabRide Ltd is best for you, as it provides you comfort and luxury. It provides you with basic and impressive Minicab To/From Gatwick South terminal service given below:
Superior in affordability when it comes to looking for 

Taxi To Gatwick South Terminal

Pre-Fixated fares with zero hidden charges
Extra fees no levied for children
Fully digitized With Advance technology
Zero cancellation fees
Comfort and peasant experience assured
Supervised private cars & Electric Vehicle
Choose from Saloon/Estate/MPV/Executive/8 Seater.
We provide hassle-free Taxi Services To/From Gatwick South terminal.
Our driver picks you from the right point within a short time, does not matter where you in London,United Kingdom.
Absolute quality at affordable prices. We aim to transfer you competitively offering you discounts on return journeys on your Taxi  To Gatwick South Terminal Airport Transfers.
Our Heritage & Experience ensures Reliability & Efficiency from point of booking to destination for all Gatwick Airport Transfers.
How Much A Taxi Cost From Gatwick South terminal To And From All London Airport?
Our airport Minicab transfer service to and from Gatwick South terminal is something we are proud of. A customer happens to pay a minimal fee for the service irrespective of the time the service is booked for. The applicable rate for any Gatwick Airport Taxi transfer booked for any of the International airports are as follows
*The aforementioned Gatwick South Terminal Taxi prices are approximations from December 2017 onwards. Taxi fares depend upon the route, distance rate allocated by the taxi Company, and the total time of the journey. For further queries, please do not hesitate to contact us.
*Every pickup from the airport is subject to £6 of Parking charges to cover up to 30 minutes of the car park. (This is airport charges as we provide free meet & greet service however airport parking is only for pickup from Airport).
London Gatwick Airport South Terminal Map
Other London Airport We Cover
Welcome To Us
We created our Minicab to help you to find the most dependable and highest quality Minicab services, anytime and anywhere. All our drivers are uniformed and fully licensed.
What are you waiting for ?